Feature and Follow Friday is a weekly meme hosted by Parajunkee and Alison Can Read.


This Week's Question:
Vlog Feature: Tell us why you would be the best feature ever in a vlog. The best two will get picked for next week's feature. If you do not want to participate, just tell us why you can't be caught on video.


As you can see, I didn't post a vlog. The main reason, I've just been a little overwhelmed with everything right now to have time to do it. A more immediate reason, I sunburned my face fishing today. I did catch two fish today, so I consider it a win.
Today's Features: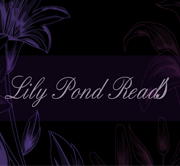 ---
I prefer: